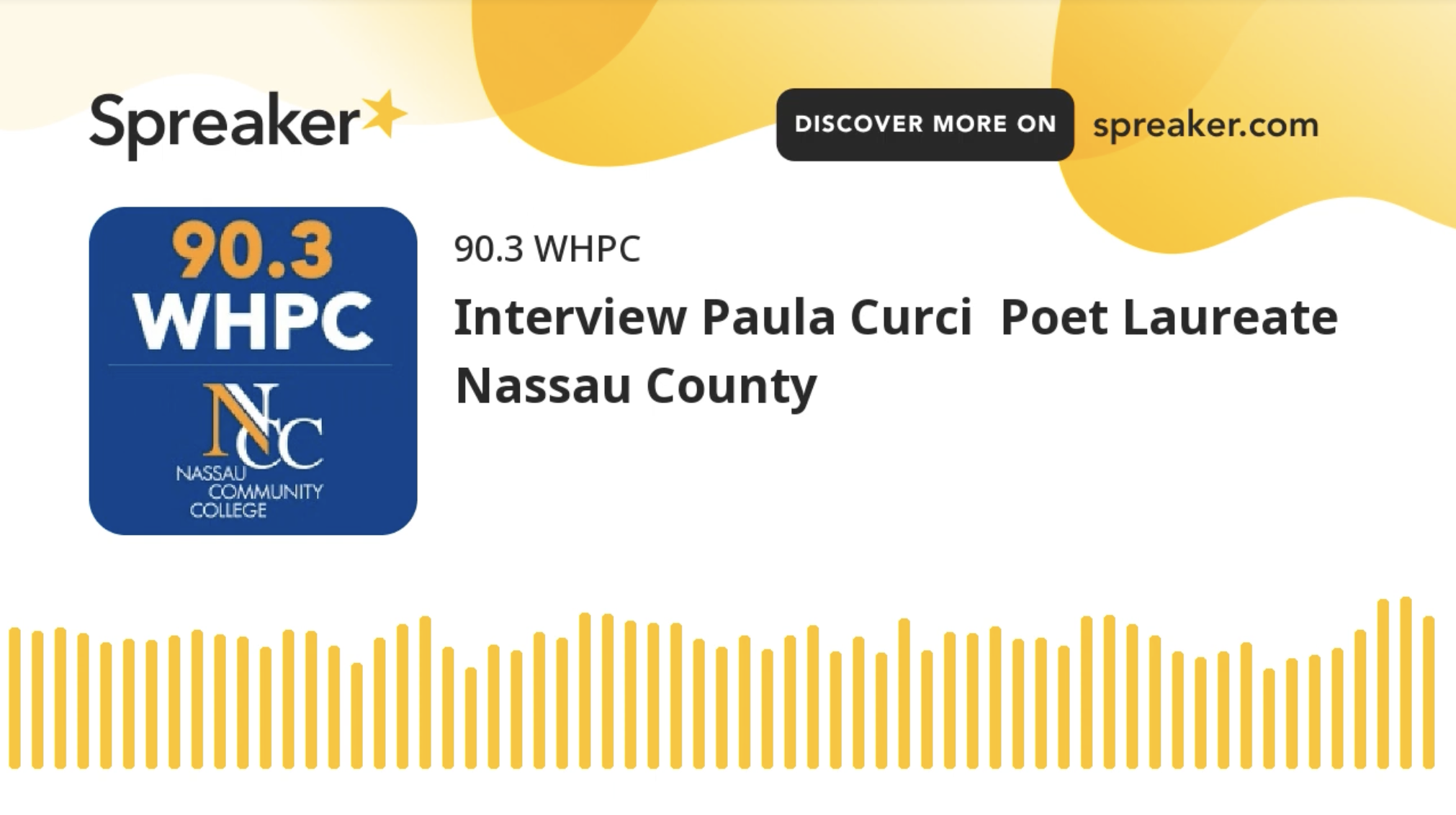 13 Oct

Rita Monte Interviews Nassau County Poet Laureate Paula Curci

Happy October and happy Italian-American Heritage Month!

Recently I was a guest of radio show host Rita Monte on her Italian American radio show,  Profumi d'italia.

I shared some Posics® pieces: "Love Poem," about offering a safe place for love to rest, and "Shake and Remember," a piece written about the loss of my father and 911. Also, we broadcasted a recording made by my dad,  as he strolled around Sant' Angelo all' Esca, Italy. It is a treasured recording!

Rita Monte and I have both worked in the college radio scene for over thirty years. We are both poets and have attended many poetry readings together. We first met when Rita and I were broadcasting from the University Center at WBAU, Adelphi University. 

We left WBAU in 1995 when it was abruptly closed. You see, Rita and I are still working together! Through our poetry and on-air programming and we have continued to create human connections with our respective audiences and fellow poets.

Thank you Rita Monte for inviting me into WHPC to discuss my new adventures as Poet Laureate of Nassau County! It was a blast sitting next to you on the WHPC board.

You can hear Profumi d'italia, each Thursday at 5 p.m. EST and at 4 a.m. EST Saturdays on WHPC. And you can hear Calliope's Corner: Where Poets and Songwriters Meet, Thursdays, at 3:30 pm EST on WRHU.